Thoughts on the La Sportiva Solution
Putting them on
My heel is locked in these shoes.
My toes, however, are on top of one another…
I feel like a toddler learning how to walk in these.
I'm ready to take on anything.
On the wall
Interesting how the shoe flexes and moves as you put weight onto it.
This rubber is sticky.
I'm going to have to relearn how to balance on the wall.
Every toe has been forced into submission in service of this shoe.
The amount of power I can press into a chip on the underside of this overhang is simply incredible.
This pain reminds me of being on pointe. Not a memory I was hoping to relive. (Ed. note, April is the only one that has been on pointe)
The platform stability that these shoes offer just gave me the cleanest send on this route.
Every landing has a chance to win a rolled ankle.
What was I thinking when I decided to walk in these? (Ed. note, April's made this fateful walk)
Off the wall
You don't remove these shoes, you peel them.
My toes are screaming "Freedom!" (Ed. note, April noted how much better her toes felt)
Frank Herbert got the Pain Box wrong. It is not a box at all. It is a new pair of aggressive stance climbing shoes.
Every time you put your foot back in, it does get easier.
My toes feel like they just got Thanos snapped.
The next hour
The Phalanges Formerly Known as My Toes are just now coming back to life.
When can I get back into those shoes?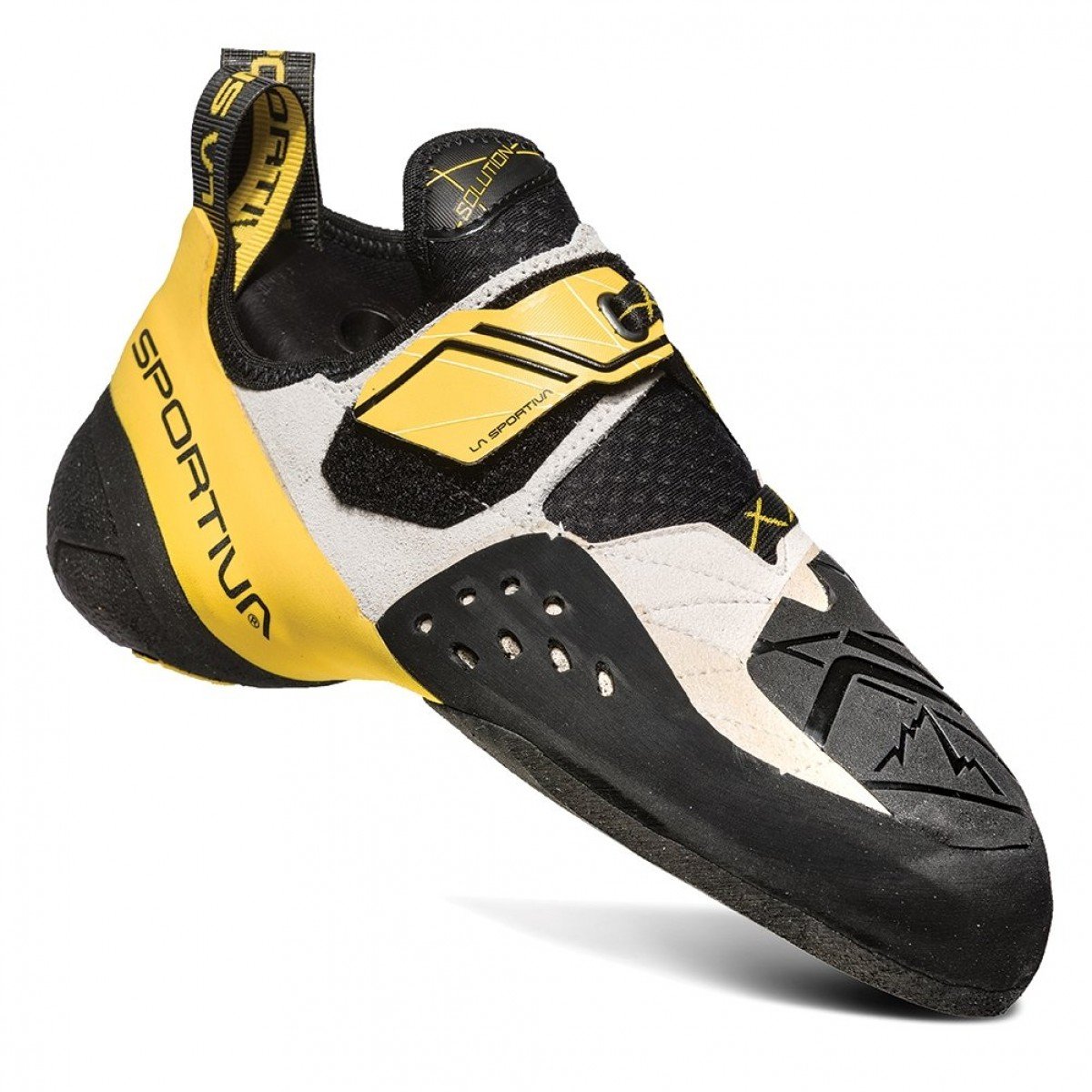 🧗‍♀️ 🧗‍♂️